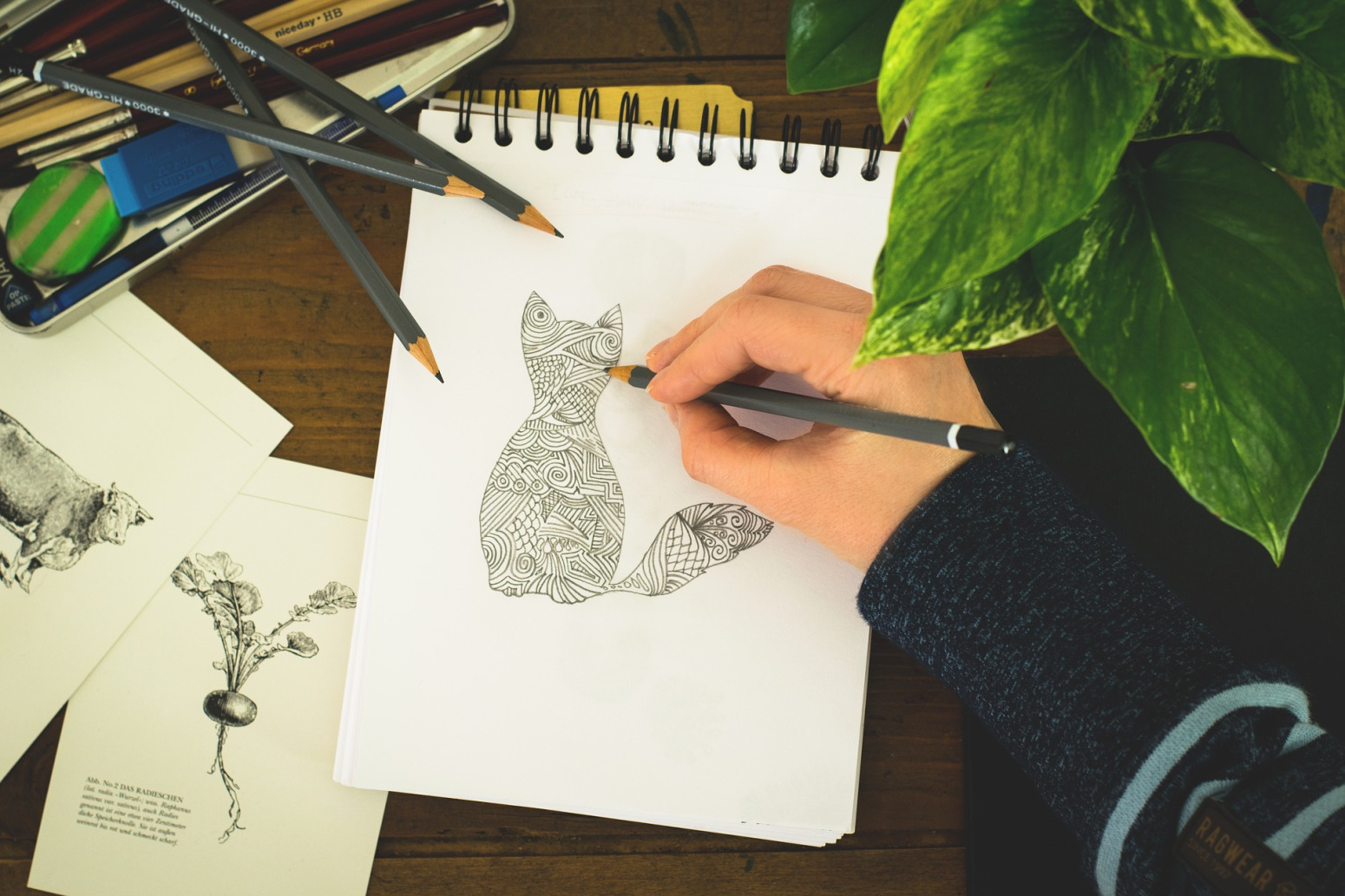 There's a chapter in Tamal Bandyopadhyay's book, A Bank for the Buck, titled "There's a Baby on the Trading Floor!" That baby was our daughter, Mihika, and Tamal wrote about how I would take her to HDFC Bank on Saturdays and how she would crawl all over the dealing room, entertaining herself and others. She was barely a year old.
And as Mihika and her brother, Khashiff, grew up, I continued to take them once in a while with me to work, especially during their holidays. Even Fiona, my wife, took them to choir practice. Mihika's first exposure to the big stage was when she performed with Fiona in Bizet's Pearl Fisher's in Colombo. And I remember our son doing his homework in that auditorium while Fiona and Mihika were rehearsing for the opera.
Recently I was interviewing someone for a job. He has a five-month old daughter and I told him about how I would take the kids to work. He remarked that it must have helped them a lot, especially on dealing with adults. I wasn't sure about that and decided to ask them—did they really enjoy hanging out at my office or was this some stupid idea of their father's that they hated. Here's what they said.
Mihika, who is now 23 and works in a theatre company in Chicago:
"My current co-workers argue about parents bringing kids to our open office. They say that the kids are a distraction and a germ vehicle. However, I think it is crucial for parents to expose their children to their workplaces. I finished my homework at Mum's choir practices and watched the premiere of High School Musical 2 at Dad's office!
Here's why I loved going to Dad's office: I got to meet the people who spent 8+ hours with him every day and witnessed why Dad would come home pleased or stressed. Most importantly, I was empowered to see his female co-workers in action at high-level positions. Noreen, dad's assistant, was the literal backbone of IDFC PE. I realised how CXO positions weren't limited to men—Rupa was the CFO at that time. I didn't know it then, but I looked up to them as role models who held powerful positions and brought in change within a company.
Dad never took us to his office to learn about private equity (I still don't know what it means). He took us to observe work ethic and leadership styles. I watched Dad and his peers lead a company, which prepared me for the present and the future; when it will eventually be my turn to do the same in 10 years. I know my kids are going to grow up in a theatre! Take your kids to work because you never know what or who is going to spark something in them that will transfer over to their true passion 10 or 15 years later."
Khashiff, who is now 21 and studying marine ecology at UChicago:
"I always remember it being a fun time visiting my Dad's office. There would be this kind of mystery about what he did—I guess private equity is too complex to put into words for a wee little six-year old, so the office space was always one of fascination for me. Going there always felt like an exciting foray into a world unknown—a world of fancy offices with glass everywhere, phones ringing at all times and an infinite number of white-boards that Mihika and I could doodle on.
In retrospect, I find it amusing how we used this space occupied by business people as a literal playground and I guess the stark informality with which we interacted with the space made it so much more fun. Now that I think about it, that must have been fun for all the office-people too—a refreshing dash of childish exuberance in a seemingly formal environment.
We had Nimesh who was my arm-wrestling nemesis; Kunal who was pitted in this eternal battle against me; Dr. Kelkar who was the kind, wizened elder whose presence I felt the most formal in; Noreen who somehow knew everything and let me go unrestrained on the phones. I remember at ChrysCapital how Mihika and I even imagined that we were being chased by Barbie and Tarzan respectively and the only way to get away was to clamber across a whole row of office cubicles—much to the disdain of the unfortunate people working there at the time!
But by far, my most favourite office to go to was IDFC PE's office in Churchgate. Living in Bandra always put south Bombay as this mystical land far, far away. My grown-up self often wonders how we spent an entire work day in Dad's office with him (maybe he didn't work as much as I thought!) but we were somehow occupied; whether it was messing about with the security guards or even chatting about football with Tariq. However, the best part was just after office where Dad would take Mihika and me down to the bookstore and allow us to go crazy reading—always finishing the day off with this insanely massive cookie (if we were good kids that day).
I think the reason I loved going with Dad to the office was because it gave us this glimpse into what he did for all the time we didn't see him. Going to his office always felt like home. We had our friends there, there were a ton of sofas to bounce around and Dad's office always had a softboard dedicated to Mihika's and my terrible artwork. It felt as comfy as home but had the exciting feeling of looking behind the curtain of my Dad's life."
I often wondered how no one complained about my kids coming to office. Work got done and Mihika and Khashiff, despite what they have written, were not that disruptive to our work. In the early days of HDFC Bank, we would often get together with our families and all the kids still fondly remember those times. We did the same at IDFC PE where the families would join us for our annual off-sites. Unfortunately that doesn't happen anymore there.
After reading what Mihika and Khashiff just wrote, I now realise how much those times at office helped their emotional and mental growth and also gave them confidence to interact with adults.
And what about the employees? I enjoyed taking the kids to office. It created a special bond at that time, as can be seen from what they have written. As they grow older they get busier and you don't get this time back again. It helped connect the home and work spaces and maintain a good work-life balance. It also gave Fiona a break! I wish more companies would encourage parents to occasionally bring their kids to office. Work will get done!