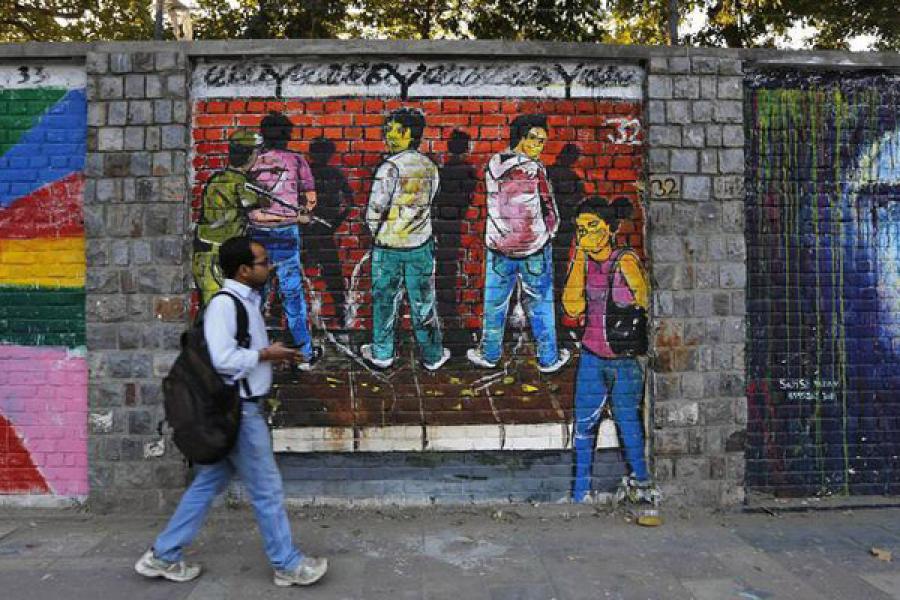 A couple of weeks ago, I was in Chembur, at one of the first slum rehabilitation buildings, sitting with some members of CORO, an NGO which works on developing grassroots leaders across Maharashtra. We were discussing with the CEO of McGraw-Hill Education the work that the young team was doing on the Right to Pee (RTP) campaign. The senior management of the company was in India on a quest organised by Leaders' Quest.
The challenges that women face when it comes to urinating are plenty, and the more I talk to people, more shocking things emerge. At many places, women go in groups to pee because they feel unsafe going alone. At other locations, especially in rural areas, worms and insects like leeches enter their urinary tract which can be extremely painful. Some women deliberately do not drink enough water so that they don't have to pee often, resulting in urinary tract and other infections. At public toilets, while men can pee without paying a penny, women have to pay.
We asked the team why it does not agitate more, why does it not block the streets and resort to other forms of agitation to ensure their voices are heard. A young lady said something that still resonates in my mind because of its profoundness. "We need to change attitudes. If we force them to build toilets, the municipality will build toilets that are non-functional, which will be poorly maintained and unhygienic to use.  So unless people have the intent to build proper toilets, we will have to continue with our campaign for the Right to Pee," she said.
Supriya Sonar, RTP activist from CORO, who has been working on this campaign for over three years, taught me an important lesson that rainy morning in Chembur. Quite often, we frame laws and rules to achieve a certain social objective. But in reality, nothing changes. That's because there is no intent. All that the people are concerned about is 'ticking the box'. So audit committee meetings and board meetings get over in 30 minutes.  The box is ticked and there is no real intent to hold a proper meeting. Similarly, we believe that just by attending school, our children become educated. And we see that in infrastructure too. A Land Acquisition Bill is made into a law, but it doesn't help land acquisition. Committees were set up by the previous government to fast-track projects, but people in the department say not much happened because there was no real intent by the Congress to expedite the projects.
Dowry was abolished when dowry payment was made illegal in 1961, but dowry harassment and demands still continue. The caste system was abolished over 60 years ago (discrimination against lower castes is illegal under Article 15 of our Constitution), but the system still continues in cities (just check the matrimonial columns), and even more in villages. Similarly, decades of affirmative action hasn't dramatically changed the lives of many people. On the fringes there have been success stories, but not for all communities.
Yes, it is important to enact laws to force social change and enforce 'proper' business conduct. But that is only the first step in the long battle to effect change. The Right to Education and the Right to Food legislations will remain empty promises unless there is serious intent to help the uneducated and the starving. This is why voters voted for (Narendra) Modi – they believe that he has serious intent to bring about change.
Supriya taught me something valuable… unless we change people's attitudes, we will not be able to see change. And changing attitudes is a lot tougher that enacting laws.