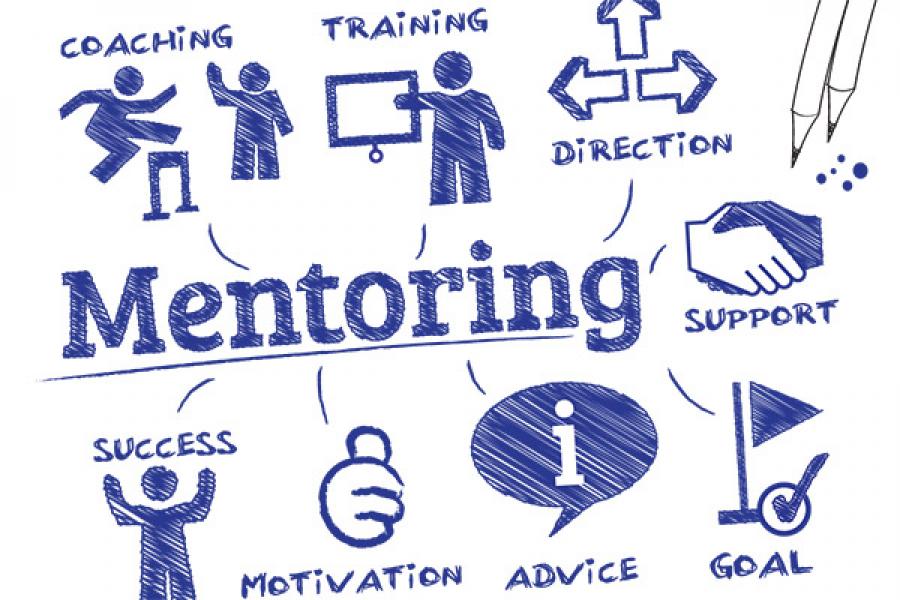 Image: Shutterstock
Over the years I have benefited from the advice of many people. Starting off with my mum and dad (often that 'advice' could be termed 'nagging' or 'yelling'; we've all been through that). But that helped shape who I am. People ask me why I became a chartered accountant and I reply, "Because my dad told me to do so." I have the same response for why I pursued an MBA. And I'm happy I followed his advice.
Since then, I have been fortunate to have been advised by the likes of professors Marvin Zonis and Harry Davis, when I was at Chicago Booth and successful professionals like Victor Menezes, Deepak Parekh, Jerry Rao, M Shekar Chandrashekar, Narendra Jhaveri (who passed away recently) and Vijay Kelkar. And for nearly half my life there has always been my wife, Fiona, to be my sounding board when I needed advice—and when I did not need advice—and sometimes that 'advice' could be termed 'nagging'.
Somewhere along the way, I was introduced to a new word to describe all of this—'mentoring'.
A few years back, I was with one of my mentors, Jerry Rao, speaking at Chicago Booth. Jerry talked about how lonely it can sometimes be, at the top. I remarked that it wasn't lonely for me since I had surrounded myself with mentors like him, whom I can go to for advice on personal and professional matters.
And all this mentoring has helped me reach where I am today—54 years old and unemployed! Over the years, I have returned the favour by mentoring a lot of younger people who have gone on to do great stuff. And I tell them the same stories that I learnt along the way and add key themes that I picked up, themes like 'focus on the important things in life' (thanks, Shekar), 'be cleaner than Caesar's wife' (thanks, Dr Kelkar), 'leaders have to be both actors and directors to bring about change' (thanks, Harry).
If you were to ask Khashiff, our son, what he learnt from his dad, he would either say, "The answer lies somewhere in the middle" or "Don't ever mess with your wife". And if you were to ask Mihika, our daughter, the same, she would probably say, "We have to face the consequences of the actions we choose". Sometimes, these mentoring relationships were semi-formal, like for Teach For India and Ashoka Fellows and sometimes I felt that I didn't really add value.
A few years back, a few of us (Roger Pereira, Anthony D'Souza and Leslie Lobo) got together to see how we could help young Catholics in Mumbai. With the support of the Cardinal and a larger group (the G-20) we started a mentoring programme in Mumbai called 'Take Charge'. In our search for partners to support us, I came across mentoring organisations like Mentor Me India and foundations that were looking to support mentoring like Rosy Blue Foundation.
New words get coined to reflect new trends or rebrand old ideas… like 'life coaching'. I strongly believe that mentoring is a great way to engage employees, especially as CSR engagements want to involve 'volunteering'. Mentoring is a more impactful way to volunteer because you are trying to help a younger person be a better, more successful person by drawing on all your own experiences.
Mentoring helps the mentor also become a better person. Mentoring is not just career counselling. It involves a lot more—building a relationship of trust, helping the mentee identify her strengths and weaknesses and work on them, helping the mentee discover a passion that's worth focussing on, etc. And when I look back at all the mentoring that I have received, career guidance was only a tiny part. Mentoring is not lecturing … our children and youth get enough of that. Mentoring is not transactional. Mentoring is a process of building up a relationship with someone you can go to for advice, to let off steam and, often, to be told the hard truths.
Running a proper mentoring programme is not easy. And there is so much to learn by sharing experiences, both globally (like Big Brother) and locally. If you are interested in learning more about the power of formal mentoring programmes, that are scalable, and want to be a part of the ecosystem to build out mentoring in India, sign up for the 1st National Mentoring Conference in India on August 7 and August 8 being put together by Mentor Me India and Rosy Blue Foundation. For more details send an email to dharmaraj@mentormeindia.org.