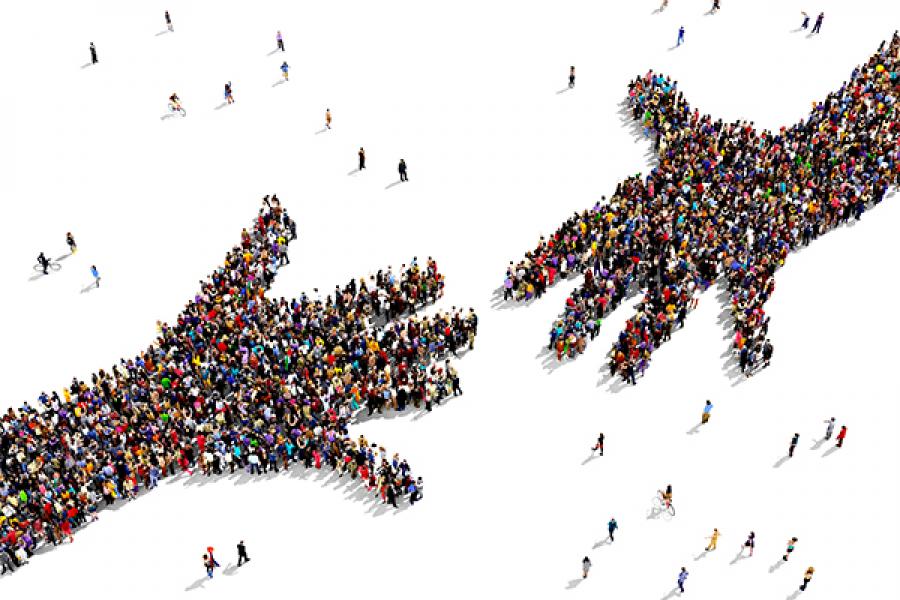 Dr Vijay Kelkar recently gave me a copy of the 'Report of the Committee on Revisiting and Revitalising Public Private Partnership Model of Infrastructure'. He chaired the committee that wrote it and the price of him buying dinner for my wife and me was that I had to read this report – there is really nothing like a free meal!
What excited me the most was paragraph four of the Executive Summary. The success of PPPs "will depend on a change in attitude and in the mindset of all authorities dealing with PPPs, including public agencies partnering with the private sector, government departments supervising PPPs, and auditing and legislative institutions providing oversight of PPPs". The report goes on to elaborate what this change in attitude means: (1) A move from 'transaction' to 'relationship' and service delivery for citizens; (2) A 'give and take' approach is needed; (3) We need to develop a mechanism for dealing with uncertainties in long-dated contracts. Every decision cannot be treated upfront as mala fide. Some months back, I had written on the trust deficit. This report also talks about the need to foster trust.
This is, in my view, the most important part of the report. I have been on the boards of infrastructure companies where we have had directors from both the private and public sectors (including Delhi International Airport, Gujarat State Petronet and Gujarat Pipavav Port). Directors have to vote in the interest of the company and not in the interest of the shareholders they represent – this is the law and one of the key corporate governance principles. However, I invariably found that directors (both public and private) did not take off their investor/shareholder hats when they voted on the board. This conflict was always a challenge because of the lack of trust. If we always assume mala fide intentions, we will always have conflict. In this whole debate, the interest of the citizens is forgotten. The basic purpose for a PPP is to offer a superior service to the consumer. Superior service does not necessarily mean 'lowest cost' ('Paying for Good Infrastructure'), but service of a high standard at an 'appropriate, fair cost'. The report also mentions that it is not a sin for the private participant to make money; the profit motive of the private sector can be compatible with the service motive of the public sector.
Contracts cannot remain unchanged for 30 years, let alone 10 years… marriages don't last that long! So a mechanism that allows for renegotiation of contracts is needed. Here, many private sector bidders have created the problem by colluding with the government authorities. They put in a ridiculous, unprofitable bid in the knowledge that they can renegotiate it later. Therefore, processes have to be put in to prevent such bidders from taking advantage of such mechanisms. Clause 4.3.6 of the report talks about renegotiation triggers (project distress has to be material, it should not be caused by the private party, it is likely to cause adverse outcomes for the government and/or users, the cost to the government is less than the cost of doing nothing, it is likely to have social benefits and there is no material change in the risk allocation to the government). The DEA of the ministry of finance has issued a guidance note titled 'Renegotiation Framework' that addresses some of these issues. This renegotiation has to work both ways. It should not only apply when the private sector is losing money for situations beyond its control; it should also apply when the private sector is making money unfairly thanks to extremely favourable, unexpected conditions.
Civil servants are exposed to unnecessary levels of scrutiny. So it is good that the report also asks for amendments to the Prevention of Corruption Act, 1988. This Act does not distinguish between genuine errors in decision making and acts of corruption. Here again, if the CAG, CVC or CBI starts with the assumption that the intent was mala fide, why would a civil servant want to make a decision that appears to unduly favour the private partner? They would rather go to court or to arbitration and let someone else make the same, fair decision. This amendment is urgently needed to help government officers make bona fide decisions quickly.
Finally we have to deal with legacy issues. The deteriorating quality of infrastructure loans is one of the major challenges facing the banking sector. It also impacts the infrastructure sector since fresh debt is difficult to come by for new projects. A CRISIL study of October 2015 states that 26 of 80 operational highway projects can't service their debt because of lower traffic. The ministry of statistics and programme implementation reports that four out of 10 central government infra projects are behind schedule. ASSOCHAM reports that investments worth Rs 12 lakh crore ($ 200 billion, that's a lot of zeroes) are stuck due to land acquisition problems, costly financing and unfavourable market conditions. The report sets frameworks for handling these legacy PPP contracts.
I just spoke to a leading infra fund manager who said the report was not a great one since it operated at a 30,000 ft level. My response was that unless these critical matters are settled, we will never see PPPs flourish at a large scale in India.