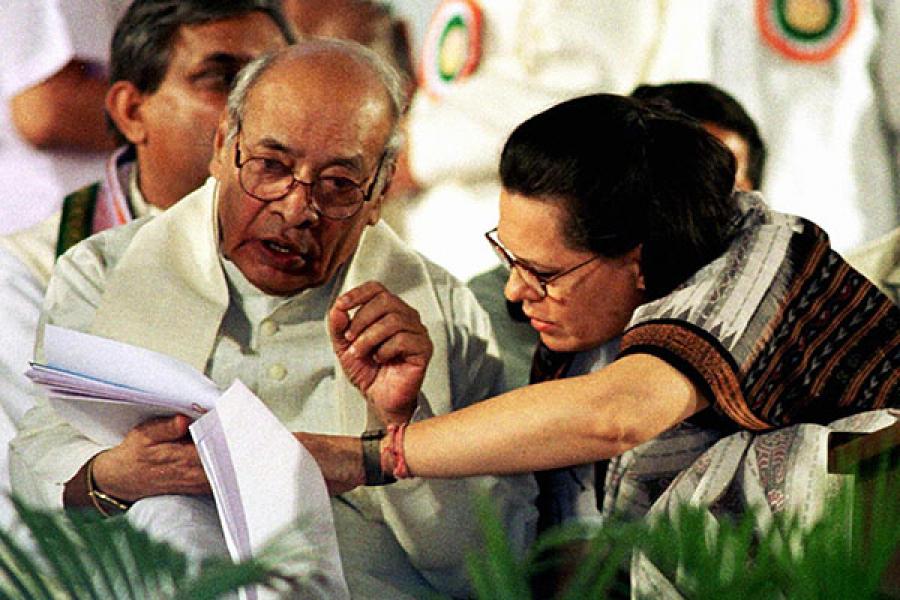 I was a young FX dealer in 1991 when PV Narasimha Rao took over as prime minister and, together with Manmohan Singh, opened up the Indian economy. I had returned to India a couple of years prior to that, much against the advice of every Indian I knew. Many years later, after the economy opened up, people told me that I had timed my return perfectly and I had showed great foresight. The honest truth is that it was a 'Forrest Gump' moment – I was being interviewed by Jaidev Iyer in New York for a job with Citibank Asia Pacific and he sold me the dream of returning to India, marketing FX products and getting paid peanuts! It sounded very tempting and here I was. No great foresight on my part at all that we were on the cusp of a major transformation in India.
Fast forward to 2016, the 25th anniversary of the big bang opening up of the Indian economy in 1991. Most Indians today do not remember what life was like under a socialistic regime – half the country was not even born by then! Some of them are disillusioned with the semi-capitalistic society we live in today … a world where we have more economic freedom, where consumers have choice (do you remember the Bajaj scooter, HMT watch, Ambassador and Fiat cars, Indian Airlines and the waiting period to get a telephone or gas connection?), where entrepreneurs and employees have legally made wealth way beyond their dreams, where most of the poor are better off and where India is globally treated as a super power. Instead, the media focuses on inequality and corruption, and we forget how far we have travelled since 1991. In order to remind us about those dark days, the Centre for Civil Society has launched a portal – IndiaBefore91.in – to crowd-source stories about what life was like 25 years ago and before.
At the launch of the portal recently in Delhi, we had an interesting panel discussion with Jairam Ramesh (former minister, whose latest book is To the Brink and Back – India's 1991 Story), Arvind Virmani (economist and former bureaucrat), Didar Singh (secretary general, FICCI) and Praveen Chakravarty (Visiting Fellow, IDFC Institute). My four key takeaways from that engaging conversation are:
1. Without a crisis, big bang reform is unlikely in India. The changes in 1991 would not have taken place if there was no risk of a default and a bailout was needed. Yes, Virmani did talk about how GDP tripled in the 80s because of incremental changes that took place under Rajiv Gandhi. But that was nothing compared to the historic changes that took place in mid-1991. There was no political support for the 1991 budget – only two Congress MPs backed it at the Congress Parliamentary Party meeting, while 58 ranted against it. The finance secretary and the chief economic advisor were against these changes and so were the minister for industry and his minister of state. Many vested interests protested loudly, starting with the Bombay Club. Raghuram Rajan, the RBI governor, wrote in his first book, Saving Capitalism from the Capitalists – the biggest opponents to capitalism are the entrenched capitalists. Ramesh has an interesting quote in his book on what Manmohan Singh wrote way back in 1972, "It would be tragic if we were to become prisoners of instruments, which howsoever suitable at one stage of development, turn out to be fetters on future development."
2. Political leadership is key. While the technical architecture of the opening up of the economy could be attributed to Manmohan Singh, it was Narasimha Rao who pushed it through Parliament, labour leaders and the bureaucracy. Ramesh said that Manmohan backed the reforms because of conviction, whereas Narasimha Rao backed the reforms because of compulsions. There was a lot of opposition to the 'bullying' by the IMF and 35 left-leaning economists protested, saying India should default – the comparison to recent events in Greece is interesting. Between 1991 and 1994, very few people praised the government's economic policies in public. The decision to hike up prices, especially urea prices, looked to be political suicide by a minority government. But Narasimha Rao backed these measures and pushed them through.
3. Preparation is needed. As I learnt from Ramesh's book, a lot of the analysis and work needed to put through these reforms was already done in the 80s. But there was limited political will and no crisis in the 80s to push all these changes through. If all that hard work had not been done in the 80s, it is doubtful whether the government would have been ready in July 1991 to push through such momentous trade and economic liberalisation measures.
4. Focus is needed. Narasimha Rao's government focussed mainly on one issue at that time – the opening up of the economy and avoiding a debt default. There was no plethora of initiatives that distracted his government's attention and they focussed on pushing through the liberalisation measures in Parliament amidst huge opposition from within and outside the party, and despite being in a minority.
So what are the lessons for us in 2016, from 25 years ago? Unless we have a crisis, we won't see big bang reforms. We will have a lot of incremental reforms that are politically palatable. Policy change involves a lot of back room influencing, where mere rationality is not necessarily relevant. At the same time, Prime Minister Narendra Modi is focusing on fixing some of the architecture that is required for long-term positive change – making government accountable, clamping down on corruption, stimulating entrepreneurship and, hopefully, building out the much-needed infrastructure. A lot of preparation has already been done in recent times on what needs to be done. Over the past few years, innumerable committees have made recommendations on various fronts. So the government knows what to do. Didar Singh, interestingly, commented that even after 25 years of liberalization, we still haven't significantly reformed labour and land regulations. Today, thanks to the deplorable condition of most other large economies, many global investors rank India as the hottest destination to invest in. Instead of basking in the glory of this favourable climate and saying that there is therefore no need to change, it is indeed an incredible opportunity for India to make bold reforms that bring in huge capital flows, build infrastructure, create jobs, reduce poverty and create prosperity for all. There is a fear that we will see more control by the state and a larger role for the public sector. Again, to go back to what Manmohan Singh wrote in 1972, "There is certainly a need to recognise that the knowledge available to civil servants is not necessarily superior to that of entrepreneurs and that the fact that some direct controls are good does not mean that more controls are better that less controls."
Modi's legacy could be that, despite no immediate crisis, he pushed through big bang reforms that propelled India forward for the next 25 years.
If you want to learn more about what life was like before 1991 during the licence raj, please log onto IndiaBefore91.in. CCS looks forward to adding your stories to this website.
Disclosure: I am Chairman, Centre for Civil Society.