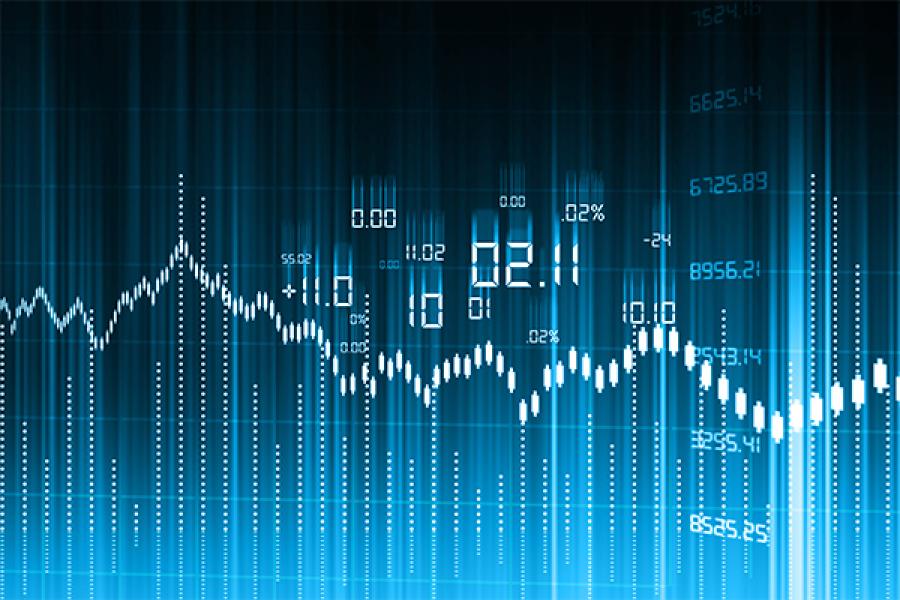 Image: Shutterstock
August was an interesting month. Among other things, China devalued its currency—the yuan. Though the devaluation was just 2.8%, it sent a huge signal. And when China finally sneezed, the global equity markets caught SARS.
And now, traders and investors on Dalal Street want to know why the Indian stock markets fell. Being an accidental investor, I have a lot of theories but frankly, the Uber driver I met a few months back would have a better story. Interestingly, discussions on the falling markets stopped when news of Indrani Mukerjea and her extremely complicated family broke.
But, let's get back to the question of falling stock markets. The counter-question I ask people in response to their question is, "Why did the market go up in the first place?" No one asked me that question over the past year. Because they were all brilliant investors who were masters of their destiny and knew how to invest in an exceedingly smart manner. And there was also the Modi effect. But when the markets collapsed, it is not because they were bad investors … it was because of China, Obama, Modi … but never because of their greed or inability to take money off the table.
Knowing when to exit an investment is important. One of my favourite stories on exiting is a personal one. It relates to the employee stock ownership plan (ESOP) that I earned at HDFC Bank and IDFC. We were all smart people who learned during our MBA days about diversifying our portfolios to reduce risk. So, whenever my HDFC Bank stocks vested, I sold a part and invested the proceeds in various mutual funds for diversification. HDFC Bank's shares have outperformed all these funds in the past 20 years. So much for diversification and knowing when to exit!
Having learnt my lesson at HDFC Bank, I decided not to sell any of my tiny IDFC ESOPs when they vested. But, IDFC underperformed the markets. So much for having faith in your own company's stock and knowing when to exit! The only smart investor on our team was our executive assistant who sold her IDFC stock at its peak. The importance of knowing when to exit can't be understated. We exited stocks like GMR Infra and Hotel Leela Ventures near their peaks, but did not do the same with Ashoka Buildcon and Gujarat Pipavav. And our carried interest had a direct correlation with these decisions. Knowing when to exit is very important.
Back to why did the markets go up in the past year or so? You knew that the China story was not sustainable without a correction. You knew that FII inflows can easily switch to FII outflows. You knew that reforms in India would take some time to fall in place. Yet, you did not ask 'Why are the markets going up?' Because, if you did, you would have been called a luddite, like RBI governor Raghuram Rajan was famously called by the American economist Larry Summers, when the former raised questions in 2005 about the huge risks lurking in the global financial markets.
The only galloping prices that people questioned in recent times were the valuations of e-commerce businesses. It is interesting how investor interests drive business models. There was a time when companies added 'Tech' to their names and investors chased them. Then they added "Infra" to their names and investors jumped over one another to get a piece of the action. Now they add an e-commerce piece to their business model and investors start talking to them. What a ridiculous situation when entrepreneurs have to modify their business models and dance to the tune of investors, some of whom are as clueless as the Uber driver I mentioned.
Coming back to that Uber driver … he is a very enterprising guy who was doing well and decided, many years back, to become a day trader in the stock market because stock prices were going up. He quit his job to capitalise on the rising stock prices. He never asked why markets were going up. He is now driving his Uber and staying away from the markets.
In the immortal words of Pitbull, "Where do we go? (Where do we go, where do we go … from here)?" India still looks good… oil is way cheaper, our current account and fiscal deficits continue to decline, inflation is down (though onion prices seem to be outperforming the Sensex) and reforms are taking place, albeit at a slower pace than what we expected after listening to Modi. So the markets will soon be back up.
And then, remember to ask the question "Why are the markets going up?"