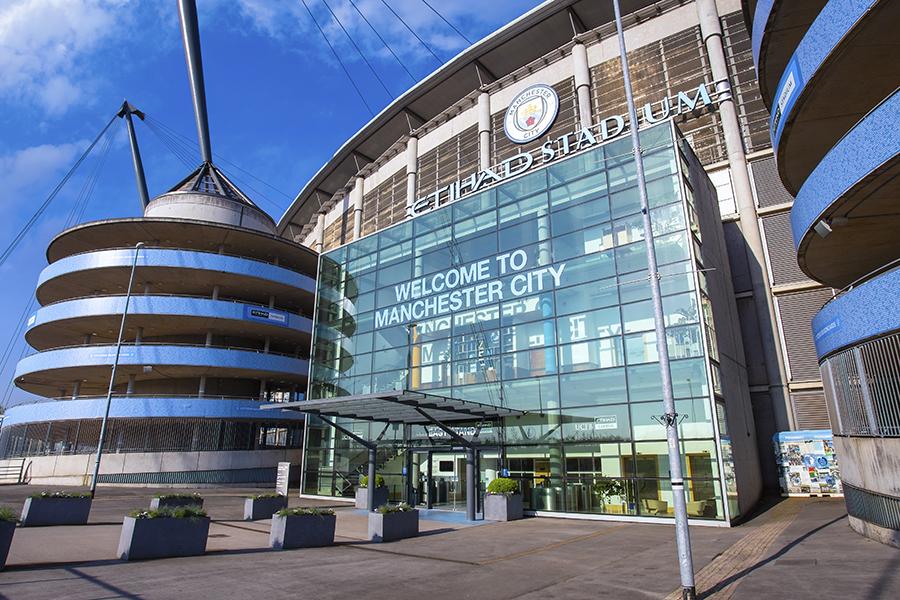 Let's start with a disclaimer. Yes, we are Manchester United fans. Yes, it is blasphemous to write a blog on Manchester City. And, yes, it is heresy to write a positive blog on Manchester City.
Khashiff, our son, recently told me about a great series he had seen on Amazon Prime, 'All or Nothing'. It was a behind-the-scene look at the 2017-18 season of Manchester City. I binged watched it last week. It showed what fans do not normally see; a never-before look at professional football. My exposure to football had been restricted to the 90 minutes on TV with Khashiff (only watching Man U games and the World Cup) and the occasional visits to live games across the world. 'All or Nothing' showed us what happened in the locker room before and after a game and also during half-time. It showed us how the team trained, took us into the homes of some of the players and also showed how injuries were handled. I used to be on the board of an IPL cricket team, Delhi Daredevils, and saw what happened behind the scenes when bidding for players, bringing in a new coach, strategising for each game, and so on. But that was kids play when compared to professional football. We learnt a lot from this series and decided to put it down in this blog. NGOs and corporates (and of course sports teams) can learn much from All or Nothing. I hope that writing about Man City does not scar Khashiff for life.
First the background. Manchester City Football Club lived in the shadow of Manchester United Football Club since the beginning of time. Then a few years back, Sheikh Mansoor Zayed of Abu Dhabi bought Man City (the club, not the city). Huge sums of money were invested in infrastructure and players and in 2016 Pep Guardiola was brought in as the Manager. Pep is a legend (obviously, not as legendary as Sir Alex Ferguson). He was a great football player and managed FC Barcelona and Bayern Munich very successfully. In his first season Man City won nothing. This was also Pep's first season ever where he won absolutely nothing. They entered the 2017-18 season with a very ambitious goal – to win all four trophies. They ended up winning only two (the English Premier League and the Carabao Cup), but in the process they broke a lot of English records. Here's what Khashiff and I learnt from All or Nothing and what organisations can also learn from that season.
Have a Big, Hairy, Audacious Goal (BHAG)
Everyone was cocky in 2016-17 and Man City won nothing that season. In 2017-18 Pep wanted to win all four trophies. No British team had ever won the quadruple. After winning 14 games in a row (which was a record) Pep said, "I was told that you can't do that in England." Talk about a Big, Hairy, Audacious Goal. When you have a BHAG, you become mission-focused and driven.
Invest for success
The Emiratis pumped in big money. They built a fabulous training facility and refitted the stadium. A new team was built. Vincent Kompany told some of the kids that ten years back they only had one glove to use on a punching bag and the toilets had broken doors. Now they train in five-star facilities. After the disastrous 2016-17 season, the management strategised on how to bring in new players. We saw Khaldoon Al Mubarak, the CEO, discuss with Pep and the others on how to invest 128 million pounds to bring in full backs, which was the weak link in the team. We saw the COO and CFO coordinate to bring in a key player during the mid-season transfer window. We saw the star players invest time with the juniors in the academy to help build future Man City teams.
Focus on your community
Today, in the world of corporate social responsibility (CSR), there is a lot of focus on looking beyond just profits. An important aspect of Man City's 'invest for success' idea was about strengthening the local community around the club. They invested a lot in the fans as well. And the Cityzens responded with huge support for the club.
Prepare properly
A lot of planning is done; right from putting together the appropriate team to strategising about each game. To ensuring that players only have to focus on the football (we saw how the dirty clothes and football boots are taken care of; there is a manager who only handles the boots – cleaning, drying and repairing them). To ensuring that the players get the best possible medical attention (injured players, like Mendy and John Stones were flown to the best sports doctors in Barcelona and the facilities at home included some amazing heat and ice rooms to help players recover properly). Pep has an amazing capacity to analyse and we saw this throughout the season. He prepared for every game. He knew what each team did. At the same time, he told his players that he did not have all the answers. When Arsenal got into the finals of the Carabao Cup, Mikel Arteta (the assistant coach, and a former Gunner) was tasked with researching everything about them. Pepe and he then devised the game strategy.
Play as a team
Pep constantly told his players, "Be a team." Depth in the team is also important for a long season. We saw how Pep taught his team about rondo – the excellence in passing that he learnt as a player from Johann Cryuff – which was all about team work. Pep has fabulous man managing skills to get the best out of people. He kept telling the team, "We play for Manchester City fans." During half time after trailing 0-2 to Man U, the team was shattered and started blaming each other. Pep said, "The worst mistake we can make now is to start blaming each other. What you have done this season is outstanding. When you lose you think you didn't run enough. This is bull**** guys."
Things will not go as per plan
Pep told his team early in the season, "We have plans, but whether we can stick to our plans in not our choice." Injuries will pile up. Mendy was out for 6 months. Vincent Kompany, the captain, was in and out of team because of injuries. Pep constantly exhorted the referees to "protect the players" because injuries can upset plans.
Motivate appropriately
The English Premier League (EPL) is a brutally long domestic season, unlike the German and Spanish leagues. The manager has to keep the team together and motivated. I've often wondered how teams overcame language barriers. Man City had 25 players from 11 countries. It was fascinating seeing what happened in the team meeting room (where Pep would hold pre- and post-game sessions) and in the locker room. Victories were celebrated vociferously. In one scene Mendy cheered the team on video from his hospital bed. When David Silva and his girlfriend, Jessica, had a premature baby, the team rallied around them. Preparing for the derby against Man U (the noisier neighbours) required special care. After one draw, Pep told the team, "To become the top team, you have to score the %&$#?@! goals, guys." After losing to lowly-rated Wigan in the FA Cup (and thereby giving up on the quadruple) he pushed the team when needed and gave them space when needed. The night before the Carabao Cup final he told the team, "Feel the pressure." After a home game loss to Basel in the Champions League, he told the team, "The fans booed us, and we deserved that." After the 3-0 loss to Liverpool in the Champions League he started the team meeting by switching off the lights. He said, "I don't want to see sad faces. We have to improve, no ranting, so focus on winning the EPL next Tuesday and invite your families to be there [They lost that game also]." It was a short team meeting and as he walked out he stopped because everyone had long faces and cracked jokes with the team.
Empower other leaders
After one game where the team did real bad, Vincent took the whole team out for a game of paintball to unwind. This helped the team have fun and also reconnect as a team.
The back office is very important
There was an army of support staff to manage the club and the players. We saw the PR team swing into action when Aymeric La Porte was signed up. Bringing in new players and retaining existing payers involve many people – the owners, the manager and his coaching team, the CFO, the COO and the lawyers. The medical support team is critical and we saw how they handled the rehab of the players. Pep surrounds himself with a group of people who he knew and trusted. Domenec Torrent represented the old guard, which Pep prized because of his frankness to call a spade a spade, even when the spade hurt. Arteta was young talent, who had seen football at a more contemporary level. He was able to relate to players because he had just been in the game (for example, when Raheem Sterling missed some golden chances he first talked to Arteta about it). Vincent was the leader of the players – sometimes in management you simply can't afford to micromanage every aspect of a team's performance, but it sure helps to have a character on the team who can trust to shoulder that responsibility for you. The kit manager kept things light and fun, play wrestling with football stars like Kevin de Bruyne. Pep brought in diversity – one of his assistants, Manel Estiarte, is a Spaniard who was the best water polo player in the world for seven straight years.
Khashiff, our son, turns 21 this month. When he was a little over three years old I introduced him to getting dirty by playing football in the monsoons. He then introduced me to the EPL and then told me about 'All or Nothing'. I have eaten pizza (pepperoni, obviously) with him at 1:30 am at the Taj Lands End when the cable TV at home died and a critical Champions League match had to be watched. We have travelled across the world to watch some great football games. We wish we could have written about Man U instead.