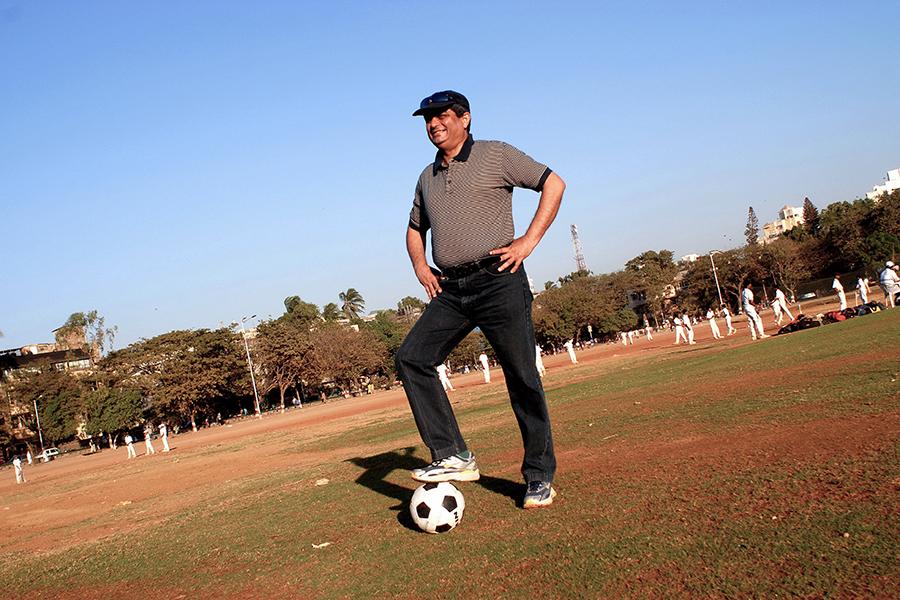 I first got to know Aditya Puri around 1989, when I joined Citibank at the bottom of the ladder. Aditya was at the top, heading Corporate Banking for India. He always impressed me with his easy style and ability to get on well with people, and the fact that, when he was a junior, he did not hang around the office waiting for his boss to leave. Aditya then moved to Malaysia and I moved to HSBC.
I soon realised that I had had enough of multinationals. I was looking for a local company to join and in the early 90s, Indian companies that were professional did not pay a decent wage and those that paid a decent wage were not professional. Then came the defining moment: a call from Bharat Shah, a former colleague at Citi who was with UBS in Singapore at that time. "We are starting a bank. Are you interested?" Talk about an offer I could not refuse.
I was so excited to be a part of this story that I did not even negotiate my salary. It was the excitement of starting an Indian bank (remember, this was 1994, before words like 'entrepreneur' and 'start-up' were common) with Aditya Puri and some super colleagues that was exciting. Of course, I had to first discuss this with Fiona, my wife, who encouraged me to give up the security of a foreign bank. My appointment letter came from "HDFC Bank (Proposed)" because there was no company or licence at that stage.
Deepak Parekh, the chairman of the HDFC Group, met Fiona at a party shortly after I had signed up and asked her if she was still talking to me. He told her that when he quit his foreign banking job to join HDFC, both his mother and wife did not talk to him for a while. Fiona, being as risk taking as I am and my partner in my crazy career moves, told Deepak that this was not a problem at all.
Today, it seems like a no-brainer, but in 1994, it was difficult to get seasoned bankers to join us. The risks were too high. My first days at the bank involved picking up the newspapers and opening the door, after I had bought a couple of vada pavs from the legendary guy outside Ramon House. I then learned PowerPoint and prepared the first bank presentation. We were so hi-tech those days! The LAN at Sandoz House was a set of wires taped to the floor connecting old computers on rented desks. If someone tripped over a wire, the system crashed.
We then moved to my third office at HDFC Bank at Kamala Mills, where I ran my first training session in the open under a tree, because we had no conference room. We managed to move back to Sandoz House (the fourth move in less than 6 months), in time for the grand opening by Manmohan Singh. Those early days were great. I would take our daughter to the bank on Saturdays—the fourth chapter of Tamal Bandyopadhyay's book was titled, "There's a Baby on the Trading Floor"; he was writing about Mihika, our daughter.
Enough has been written and said about Aditya Puri's leadership style over the years, and the latest one was written beautifully by Aseem Dhru. I left the bank in 2000, so my leadership lessons from Aditya relate to the early 'start-up' days. These were the Ten Commandments that I took away from the King of Banking:
Leverage all your advantages: The HDFC team was worried that a bunch of foreign bankers would destroy the HDFC brand. So, they wanted to call the bank Bombay International Bank. Aditya refused to accept that. The HDFC brand was a highly respected one and he needed to leverage that as we built up our business.
Put together an 'A' team: Aditya went all out to get the best team. which included Harish Engineer, Shailendra Bhandari, A Rajan, Vinod Yennemadi, Bharat Shah, Paresh Sukthankar, etc. We came with experience and relationships and we stood apart from the other new banks in town because of that. We were a 'different' type of Indian bank.
Execution is key: At the end of the day, execution was all that mattered. He would go ballistic if a client wasn't happy with our service delivery. The technology had to work. The staff had to focus on the customer. Excuses were not accepted.
Keep costs low: We never had fancy offices. Vinod and Sashidhar Jagdishan (who has taken over from Aditya) ensured that a cost-conscious culture prevailed. The 1997 story of everyone having to bring their own coffee mug is true. This lesson of focusing on costs remained with me, and I am still cheap.
Monday meetings: The senior management team met every Monday morning at 9:30 am so that we all stayed committed to a common goal. We did not see Aditya much for the rest of the week because we were given a free hand to run our businesses. But those Monday morning meetings helped us become very close as a leadership team.
Leave your work at the office: I learned that from Aditya. After we stabilised in the dealing room, I would leave by 5.30 pm to catch up with the kids at home. I stopped carrying a briefcase and I took no papers home.
Leave money on the table: Some of us were shocked when Deepak Parekh pushed to do the 1995 IPO of the bank at par, without any premium. His point was that we should let investors make money also and not squeeze them for the best price. Today, HDFC Bank is the most valuable bank in the country. This lesson of Deepak's (not Aditya's) is something that I remembered every time we took a company public at IDFC Private Equity, and we had some very successful IPOs.
Don't ignore risk: Paresh Sukthankar was in charge of credit and risk right from the beginning. And while we had a lot of scraps with him as business heads, he stood his ground and that helped the bank manage its credit book much better than any of our competitors.
Be entrepreneurial: If you came up with a good idea that could be executed, it was highly likely that Aditya would encourage you to run with it. Bureaucracy was something he did not tolerate.
Focus: The focus was always on building a steady income stream. HDFC Bank was a boring bank that way. Aditya would say that we needed to grow by 30 percent every year. And he ensured that the bank did that quarter on quarter for 25 years. The stock markets loved him for that.
I'd like to thank Aditya for building a fabulous bank that we are all proud to be associated with, and wish him all the best for his next chapter. All the best to Sashi too, as he takes the bank to its next level.
Luis Miranda is the co-founder & chairman of the Indian School of Public Policy, and was part of the founding team at HDFC Bank