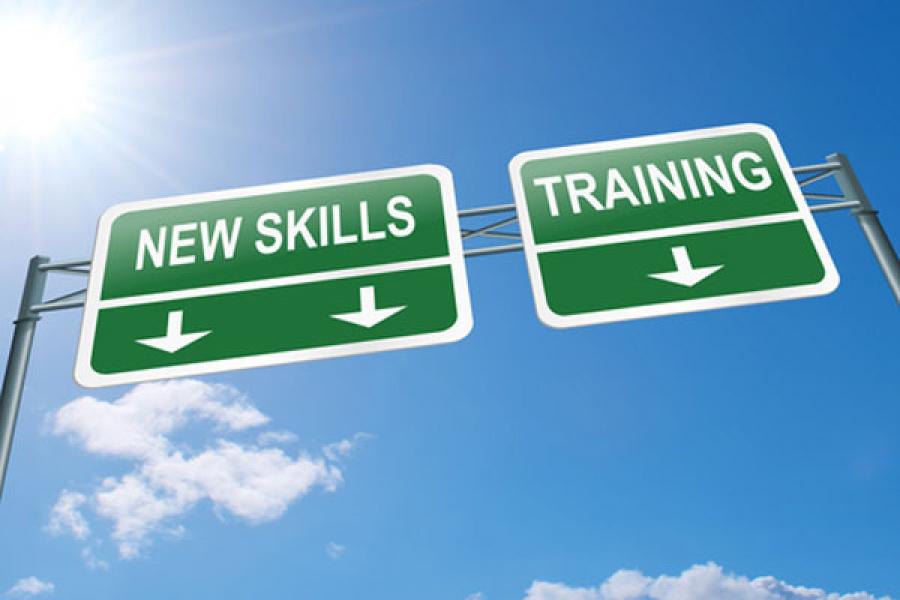 Image: Shutterstock
I recently attended a round table discussion on skill training in India at the British High Commission in Delhi. S Ramadorai, Chairman of the National Skill Development Agency (NSDA) and the National Skill Development Corporation (NSDC), hosted the discussion along with the UK India Business Council (UKIBC).  I left the British High Commission that evening very content—I am not sure if it was because we had a good discussion or because the beer was nice and cold.
Either way, after a long time I was finally seeing light at the end of the tunnel for skilling of India. Over the past few years, that blasted tunnel kept getting longer and the only people who seemed to have made significant money from skill training in India were consultants and conference organisers. And after many years, I see three critical components falling into place—corporate focus, training vouchers and certifications. Let's take a look at these factors.
Corporate focus: Most companies in India play lip service to training. Everyone grumbles about the poor quality of skilled labour, but only a handful, like L&T, have invested significantly in skill training. Most companies do not want to bear the cost of training because of high staff turnover and because customers don't run away due to poor service. Many also complained about the poor quality of third party training institutions.
The bottom line is that most companies were not willing to spend on improving the quality of workers. The new Companies Act recommends a 2 percent (of profit) spend on CSR and one of the approved activities is "employment enhancing vocational skills". So skill training companies are salivating and hopefully corporate India will now start spending on skilling India.
Samhita Social Ventures, a CSR advisory firm, advocates that companies should spend their CSR budgets on efforts that help their business. And improving the quality of workers is a no-brainer.
Training vouchers: One of the challenges skill training companies face is the low ability or interest of students to pay for it. The tag line of the Centre for Civil Society (CCS) is "fund students, not schools" and CCS pioneered the concept of education vouchers in the country. Through a voucher programme, public funds are used to give citizens the choice to pick their service provider. After a long struggle, CCS recently started India's first skill voucher pilot programme  together with Babasaheb Ambedkar Research & Training Institute (a part of the Department of Social Justice, Government of Maharashtra), Michael & Susan Dell Foundation and NSDC. This will cover 3,000 scheduled caste students.
The Government of India recently went one step further and announced the STAR (Standard Training Assessment and Reward) scheme with a funding of Rs 1,000 crore. At one time, the government told CCS that it cannot fund vouchers … and then they went on to fund the mother of all skill training voucher schemes, without referring to it as vouchers. I am not complaining since, as "a rose by any other name would smell as sweet". It is interesting that India is home to two of the largest education voucher programmes in the world—the 25 percent reservation under the RTE, and the STAR programme. Milton Friedman must be celebrating in his grave.
Certification: Until industry or the government makes certification a prerequisite for specific vocations, skill training as an industry will not take off in India. For example, in England, you cannot use an unregistered electrician for any work in your home. As a result nearly all electricians in England are certified and registered. Now, we seem to be moving in that direction with NSDC championing certifications through Sector Skill Councils.
As I stated at that roundtable, the hard work over the years of organisations like NSDC and the PMO's Skills Mission have finally resulted in the frameworks falling in place.  The time has now come to stop talking and focus on execution. Young India is still waiting.
(Disclosure: I am Chairman of the Board of Advisors of the Centre for Civil Society, Chairman of Manipal City & Guilds and Director of Samhita Social Ventures)