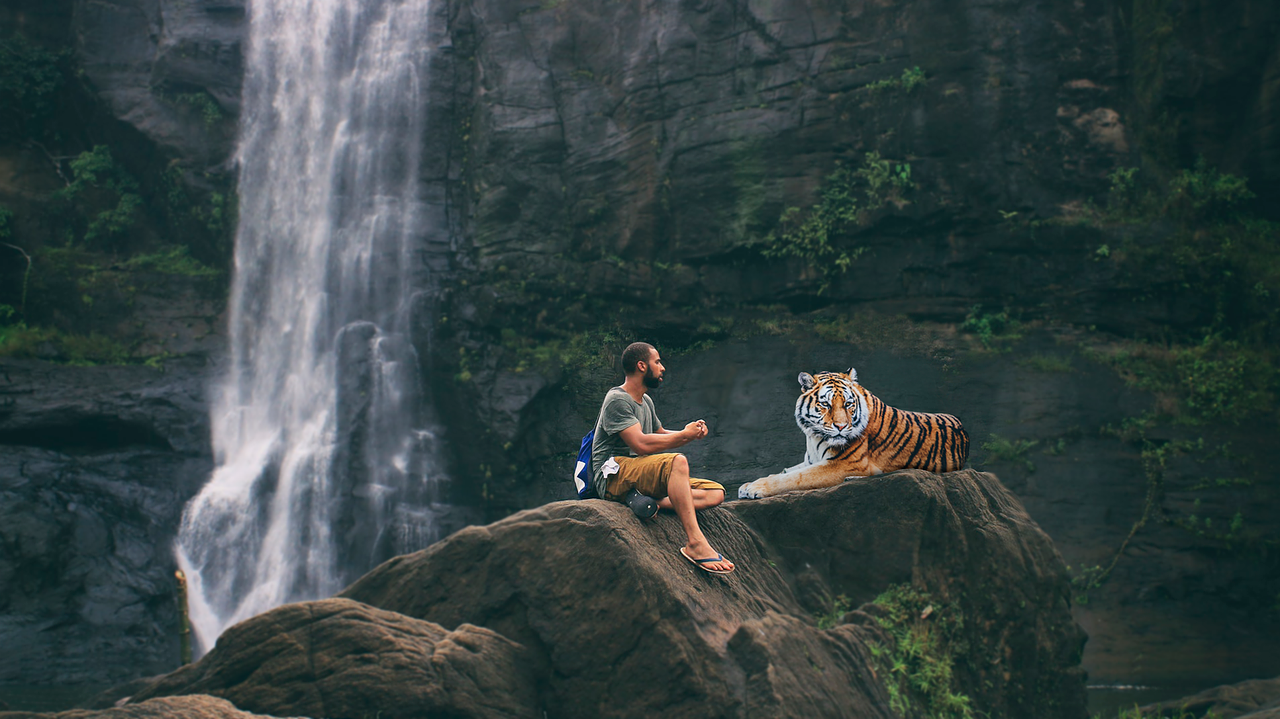 A few weeks back I was in Delhi for the graduation ceremony of the second batch of the Indian School of Development Management (ISDM). ISDM, in its short life, has already emerged as a leading trainer of professionals for the social sector. I was there because one of the graduates, Basu Rai, is a dear friend.
My key takeaway from that ceremony was what the co-founder Ravi Sreedharan said that morning. Ravi, a former banker, repeated something that he had already told the students earlier, "You will learn the most from people who are the least like you."
I immediately wrote it down before I forgot it. This is such a powerful statement. So often I see teams being built where everyone brings the same skill set or thinking to the table. Or I see groups of friends hanging out where all of them think the same. The danger with this is that people get to be very blinkered in their views because everyone thinks the same. The opportunity to get challenged is reduced very significantly.
Ravi's message was simple—get out and meet people who are different. You will learn so much more… different perspectives, different topics, different everything. Last Sunday I spent an interesting lunch with Samir Bangara and Harsh Songra of Qyuki, where I quickly realised that I am totally outdated after discussing names and platforms in entertainment that I had never heard of before.
I feel the same when I hang out with our kids and their friends. I find it very strange and disconcerting when I am on boards and management teams consisting of men who are all around the same age—very scared about our decision-making ability. At IDFC Private Equity we had a very diverse team—in terms of age, experience and gender. It was a management nightmare, but it helped us to do deals that were pathbreaking at that time.
Similarly, we have a very interesting board at CORO where we have investors, professors and people from the media and social sector; the two men on the board form a tiny minority! I have learnt so much from the CORO board and team.
Basu Rai, who connected me more closely to ISDM, is another young person who I have learnt a lot from. He was orphaned at the age of four in Kathmandu and immediately joined a street gang. After a few years as a gang member, he took 'forced retirement' when he was taken in by a shelter home. As luck would have it, he was picked up at the age of eight to take part in a Global March Against Child Labour. There he met Kailash Satyarthi who treated him like a son. Kailash went on to win the Nobel Peace Prize many years later.
After travelling across the globe, the March ended in Geneva and Basu was sent back to Nepal. He then ran away on his own at the age of 10 to Delhi to be with Kailash and got educated at Mukti Ashram. Many years later, Basu published his autobiography, "From the Streets of Kathmandu" and he has now just graduated from ISDM. He has a charming wife, Chetna, and a young daughter. An interesting side story – some years back, Basu decided to become an entrepeneur and set up the fancily-named 'American and British Institute of Lingua Franca' to train people for the BPO industry. He created a new identity for himself, saying his name was Alex and that he grew up in England. And that's why his daughter is named Alex.  Yes, I have learnt a lot from Basu.
So, when you are looking at building out your team or figuring out who to hang out with, remember what Ravi said, "You will learn the most from people who are the least like you."
Want to share your story of how you thrive? Write to us at editorial.india@thriveglobal.com