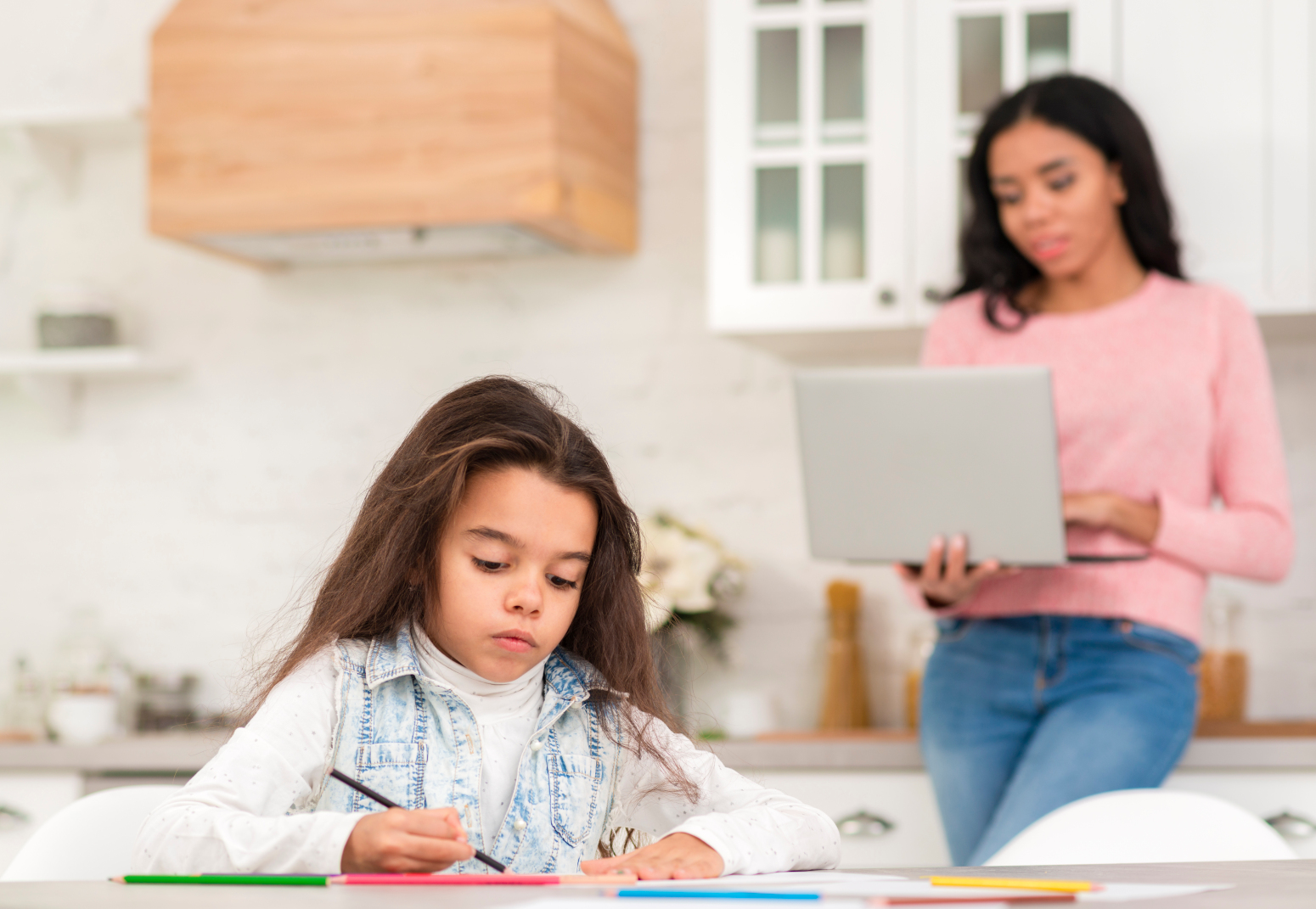 I've been working from home for the past 10 years. So, the recent lockdown has not been a disrupter. But 10 years back, my wife was horrified that I was going to be home for extended periods of time during the day! Her retirement gift to me was a doormat that said: "Beware of the Wife". And to complicate matters (I am not good at reading doormats), I moved my desk next to hers so that we can spend more time together. She thought that this was the most ridiculous idea and never went back to her desk. So gradually I took over her home office space. Our home is big enough so that she doesn't have to see me throughout the day. That probably saved our marriage.
Fast forward to the Great Lockdown of 2020. Most people are at home. And people are struggling to work from home. It's particularly tough for those with young kids because the kids need to be entertained. And most domestic help can't come to work. So, housework has to be done in addition to office work.
Yes, we save on commuting time, but we now have other hassles, like internet bandwidth at home. And then there is the video call with an important client just when the doorbell rings or the baby cries or your spouse yells out to you or the internet shuts down. Life is difficult. Here are some suggestions.
Plan your day with your spouse or partner to ensure that you are not disturbed when you need to work and that you also have time set aside to share the housework. This means that you need to have more time discipline, like deciding upfront when the family would sit together for lunch. It is tough for folks who have kids and live in small homes. See if you and your partner can take turns looking after the kids and ensure that when you need to be on a call there are fewer distractions.
WFH doesn't mean that you are available 24 hours a day for calls. After our kids headed off to college, and it was just Fiona and I at home, I started blurring personal and work times and soon found that I was doing calls or meeting people on Sundays, which was always blocked for family time. Fiona reminded me, not so politely, a few months back that I needed to keep my Sundays free again. So, draw the line clearly so that people know when you are not available for calls.
Create time for fun activities with the family. Mihika, our daughter, moved back home a few months ago. She keeps us entertained with an endless series of games that she comes up with; and it's a lot of fun. Watch a movie or a play since there are so many now being streamed home. Even though many are available for free, please be generous with your contributions to the actor welfare associations that are associated with the shows because these artistes are out of a job today.
Don't spend all your time discussing the Coronavirus, unless you are involved with relief work; the overload of information can be very exhausting, especially trying to figure out what is fake news and what is not.
Read a book, instead of spending too much time on WhatsApp. Do stuff that helps you relax. I find cooking to be very relaxing, though I wish my cooking could be as tasty as it is relaxing.
Doing housework can be a good cardio workout. I have developed a new respect for our maids. And have also quickly learnt to take the same shortcuts that they took!
The past couple of weeks have also been very exhausting because firefighting has increased. And there are so many interesting webinars that are now available because physical seminars are not possible. But some of these webinars are at strange times. So I am looking forward to the work to get back to normal so that I can go back to working from home in peace.